ABOUT, INFO, FEES, HOURS & MORE
Hypnosis is a state of deep relaxation where we access the sub-conscious to re-program the mind to achieve your goals. Hypnosis is used for self-improvement and to implement positive change. It is an effective short term treatment with long reaching results. The mind is a powerful control center which I help you use with hypnosis to bring about desired change and improvement. Every session is custom tailored to each individual or group and their specific set of circumstances. Life changing results can often be achieved for many issues in as little as 2 or 3 sessions. Some issues can be resolved with 1 session. Confidentiality is assured.
I have been offering hypnosis for over 19 years in private practice. I am a leading provider of hypnosis in the greater Chicago area. Successfully helping thousands of clients implement change, overcome obstacles and achieve goals in all aspects of life. I use a unique blend of old and new school hypnosis methods as well as my own that I have developed and perfected over time. I also incorporate guided imagery and visualization techniques as added reinforcement. This combination offers us a higher level of success than if we were using only one method and makes the best effective use of your valuable time.
I welcome and work with clients of all backgrounds, lifestyles and ages, including children, who respond well to hypnosis. (Persons under 18 must be accompanied by a legal guardian). I am also a motivational speaker and the co-author of the self-help book "It's Okay To Be Single!" I started my practice in New York City and after 8 successful years relocated back home to Chicago in 2005 to be closer to friends and family.
I was awarded a Certificate of Graduation and Attendance in Hypnotherapy through the American Institute of Hypnotherapy. I am a certified hypnotist and member of both the National Guild of Hypnotists and the American Board of Hypnotherapy. I fulfill a required amount of continual education credits annually to keep my training and both my certifications current.  I have a BA from Columbia College.
I also offer life coaching, executive coaching, success coaching, mentoring, motivation and personal development sessions to clients who seek assistance in achieving goals or finding direction and then staying on target. This can be done in conjunction with hypnotherapy or separately.
The many client success stories on my "testimonials" page and the extensive list of issues I work with on my "use hypnosis for" page attest to the wide range of service I offer my clients.
INDIVIDUAL IN-PERSON APPOINTMENT:
DURING YOUR INITIAL PHONE CALL: We have our preliminary consultation (no fee) where we assess the area/s of your life you wish to focus on and I gather relevant background information. We schedule your session. After we speak I design a unique program for you.
WHEN WE MEET: Our session is for a highly effective and valuable one hour. First sessions may run a bit longer if we need the time at no extra cost.
TOGETHER WE: Review in depth the issues or area/s of your life you wish to achieve results in. You will be taught a self hypnosis exercise to use as needed. We then enter your hypnosis session. You'll get a recording of each hypnosis session to take home. I use my individual program/script prepared for you as well as additional programming I intuitively gather from our talks and as I enter the induction – trance along with you. Afterwards we review everything that has transpired. You will be able to revisit on your own what we have experienced to reinforce your mind with its new program. We discuss the practical application of your session to your life. Then we plan a course of action and strategy going forward to achieve your goals. After the session the client will feel relaxed, refreshed and invigorated.
HYPNOSIS RECORDING/CD: This is an integral and important part of your treatment. I offer a high quality professional recording of the hypnosis portion of each visit (delivered as an MP3 file sent via email and/or on a CD disc) which you'll listen to at night when you go to bed. This helps further reinforce your treatment until we meet again. Many clients download this to their smart phone or iPod or iPad or MP3 player. (Each hypnosis session is recorded live and custom designed for you – inspired by your individual needs).
HANDOUTS: You'll receive printed handouts that go over the self-hypnosis and any added info you might need in between sessions.
FEES FOR HYPNOSIS SESSIONS:
$175 for the first visit + $20 for the take home audio recording of your hypnosis.
$155 for any other sessions + $20 for the take home audio recording of your hypnosis.
I accept cash, Discover, Visa, MasterCard and AmEx.
Flex-spending account (FSA) & Health-savings account (HSA) debit/charge cards are accepted as I'm a health care provider.
EXTENDED SESSIONS:
90 minute sessions are available for those who desire extended session time:
$260 for the first visit + $20 for the take home audio recording of your hypnosis.
$230 for any other sessions + $20 for the take home audio recording of your hypnosis.
LIFE COACHING FEES:
$195 for the first 1 hour visit.
$175 for any other 1 hour sessions.
HOURS:
By appointment only. Noon-10:30PM Monday through Friday and Noon-8PM Saturdays. I do not schedule sessions on Sundays.
To schedule an appointment please call 312.440.1908
FOLLOW-UP SESSIONS:
2-3 sessions successfully address many issues while certain issues may require more sessions, generally 3-6. More than one session helps to reinforce the initial treatment for longer reaching benefits and we can delve deeper and further on the same issue. When you return we will always assess your progress and needs with an effective in depth conversation and I fine tune/adjust your hypnosis treatment accordingly. You may also wish to return to work on different issues. Some find it helpful to return at varying or regularly scheduled intervals for "tune-up" or maintenance sessions. In addition for no additional fee there are follow-up phone calls/emails as needed to ensure long term success.
PHONE & SKYPE SESSIONS:
This is offered (via phone or Skype) to clients who are unable to visit my office. The process and fees are exactly the same as described above. We have a 30-40 minute in depth conversation about your goals and needs. Then we end the phone call and I record your hypnosis session. This is emailed to you within an hour as a download link and a CD copy is mailed to you as well. (Same fees listed above apply for phone and Skype sessions).
GROUPS AND WORKSHOPS:
Please visit the "group & workshops" page.
GIFT CERTIFICATES:
Power Hypnosis Chicago offers printed gift certificates that can be mailed directly to either the recipient or to the purchaser. Purchase can be handled via the telephone using Visa, MasterCard, Discover & American Express.
INSURANCE:
Power Hypnosis Chicago does not bill insurance companies. Payment is expected at the time of treatment from the client. However our office is happy to provide a receipt that can be submitted with a claim to the insurance company by the client; which will directly reimburse the client (if hypnosis is covered by your plan or flexible spending account). Please contact your insurance company for the appropriate diagnosis and treatment codes that we will need for your receipt.
CANCELLATION & RESCHEDULING POLICY:
If you are unable to keep our appointed time I ask that you kindly give me at least 24 hours notice to either cancel or reschedule.  And 48 hours notice for a Monday appointment. Same day reschedule requests or cancellations before your scheduled time are accommodated with a $85 fee. Missed appointments without notice are charged the full amount.
(These are standard procedures among my colleagues).
TESTIMONIALS:
I invite you to visit my "testimonials" page for the many success stories sent in by my clients.
MEDIA:
Marc St.Camille has been written about in Bloomberg News, Health Magazine (Midwest Edition), Time Out Chicago, Money, Vogue, New York Times, Cosmopolitan (Holland), The Guardian (UK) and La Presse (Montréal). Has been heard all over the radio spectrum; and featured in 30 minute documentary aired on TV4 Stockholm, Sweden.
NOTICE:
I am not a physician or a psychologist  or a therapist and I do not provide medical diagnosis, medical advice or therapy.
TO SCHEDULE AN APPOINTMENT CALL 312.440.1908
I look forward to hearing from you and working together. Marc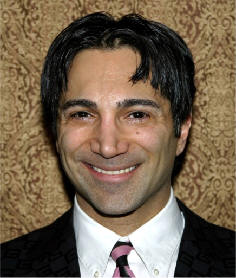 PHONE: 312.440.1908