ALCOHOL AND DRUG DEPENDENCE
FOR GENERAL INFORMATION AND DETAILS ABOUT FEES, LOCATION, HOURS AND PAYMENT PLEASE CLICK THE "HOME" AND "ABOUT & INFO" LINKS
For an appointment or to arrange for a group session please call 312.440.1908. And please visit the "TESTIMONIALS" page.
FOR ALCOHOL DEPENDENCE:
TWO GENERAL METHODS OF APPROACH ARE
1. STOP DRINKING:
A. Long term
B. Short term, detox
2. REDUCE/CONTROL DRINKING
FOR DRUG DEPENDENCE:
Information and experience from addiction centers and websites suggest hypnosis – in conjunction with drug counseling, rehab, a 12 Step-Program, psychology – to be an effective method to help overcome dependence to various drugs such as: CRYSTAL (methamphetamine), COCAINE, MARIJUANA, GHB, HEROIN, METHADONE, ECSTASY, "K" (Ketamine hydrochloride, special K), SLEEPING PILLS, DIET PILLS, BARBITURATES, CRACK, STEROIDS, LSD & SPEED (amphetamines).
A few online articles to support this:
http://alcoholrehab.com/drug-addiction-treatment/hypnosis-as-an-addiction-treatment/
http://www.rehabs.com/hypnotherapy-can-hypnosis-cure-addiction/
http://www.treatmentsolutions.com/therapies-hypnosis-therapy/
http://www.passagesmalibu.com/addiction-treatment/addiction-treatment-methods/hypnotherapy/
DETOX & RECOVERY:
A combination of a 3 step program including hypnosis, self hypnosis and an extended relaxation/meditation technique helps ease the body physiologically through the detox period with less pain and physical discomfort. ______________________________________________________________________
The amount of sessions needed to regain self-control and/or remain a non-user regarding alcohol or drugs varies from person to person. Every single person has a completely individual set of circumstances and body chemistry. Including how the body processes alcohol or the drug being used. Power Hypnosis Chicago takes all this under consideration to offer you a personalized solution and hypnosis program. We program your brain to regain self-control over alcohol or drugs and offer the additional benefit of addressing the underlying factors: background, history, stressors, tensions, pain and the original reason you started using.
I find that my clients initially seek help to regain control over alcohol or drug dependence in time to prevent their life from taking a turn for the worse or because the downward spiral has already begun. When needed I don't just help you regain self-control and stop using: I help you find your way back on track. To a productive, healthy life full of hope and encouraging prospects.
Just as alcohol or drugs can have great negative impact on every aspect of one's life it is in this area that I have seen some of the most dramatic positive change in people's lives over a relatively short period of time.
DURING OUR PHONE CONVERSATION BEFORE YOUR APPOINTMENT:
We go over you general alcohol or drug use history; how long; how much. If there are certain routines or circumstances that lead to drinking or using. And if there are certain "triggers" or "stressors" that cause you to drink or use. I will also ask you why you wish to stop or control your drinking or using the drug/s in question.
PRIOR TO YOUR FIRST APPOINTMENT:
A support system helps reinforce your resolve. If possible select a person with whom you can check in with every day and tell them your progress. And inform them before coming to see me. For those who desire a more organized support network there are several varieties of support groups available to use in conjunction with hypnotherapy.
DURING OUR APPOINTMENT:
We discuss and address your using background, habits and routines. And what triggered the behavior before. You are taught a self-hypnosis exercise should you find yourself wavering in your ability to overcome your dependence. This exercise will also help you get through physical sensations or cravings as you regain self-control and recover from your former life of drinking or using. We then go into our hypnosis session which will focus on stopping intake as well as addressing any stressors in your life and reprogramming how you deal with these in the future. So that instead of drinking or using drugs you will find yourself doing something else to relieve your stress – boredom – tension -unhappiness – root cause. We re-direct thoughts and reactions AWAY from alcohol/drugs. And we address practical lifestyle and health issues that are relevant in your living a healthy, happy and productive life.
HYPNOSIS RECORDING:
I offer a professional quality recording of the hypnosis portion of your visit to reinforce our session after you leave my office that you listen to at night and when needed. This is delivered as an MP3 file via email and/or on a CD disc.
FOLLOW-UP SESSION/S:
When you return we assess your progress. And review how you are handling previous triggers and stressors. I fine tune/adjust your hypnosis treatment accordingly. We discuss if you are able to continue on your own or if you would like continued support. Whether weekly; every other week or monthly. And then we help insure that you remain on track.
NOTE: Hypnosis uses approaches designed to help modify the patients' thinking, expectancies, and behaviors and to increase skills in coping with various life stressors. Methamphetamine recovery support groups also appear to be effective adjuncts to behavioral interventions that can lead to long-term drug-free recovery. There are currently no particular pharmacological treatments for dependence on amphetamine or amphetamine-like drugs such as methamphetamine.
_______________________________________________________________________
Regarding alcohol and drug dependencies I work as an adjunct to your psychiatrist, psychologist, primary physician, detox program, rehab counselor or 12-step program. Together we can help you regain self-control and improve your functionality enabling you to live a productive life.
Hypnosis to overcome dependency to alcohol or a drug is most effective when used in conjunction with a support group, outpatient treatment program, a qualified psychotherapist, physician, psychologist or drug treatment counselor. Power Hypnosis Chicago is happy to offer resources and references should you need them.
TO SCHEDULE AN APPOINTMENT CALL 312.440.1908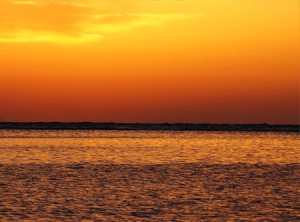 PHONE: 312.440.1908