GROUPS, WORKSHOPS & SEMINARS
Power Hypnosis Chicago offers dynamic workshops with powerful results in a group setting of any size. Workshops, seminars, retreats, wellness events and lectures focusing on all issues listed in the "USE HYPNOSIS FOR" page can be presented in any group setting. Either at your location or event, or we can make arrangements at a suitable venue for you.
Please call 312.440.1908 or email an advance query and together we will assess your group's goals and objectives and devise a workshop, session, event, retreat, lecture or series specific to your unique needs and budget. Utilizing a state of the art PA sound system by Bose every participant in any size venue will hear the presentation clearly regardless of where they are seated.
Power Hypnosis Chicago caters to Fortune 500 corporations, small businesses, private groups, schools, health clubs and more. Our collection of highly scored evaluations from previous workshops are an added testament to the quality of service available to your company or group when working with Power Hypnosis. Copies of evaluations from previous workshops are available upon request.
And please visit the "TESTIMONIALS" page for an in-depth review of the work we offer.
CLIENTS INCLUDE:
Deloitte & Touche
The Leo Burnett Company
The Pampered Chef, Addison, IL
Acquirent, Evanston, IL
Exhale Spa, Chicago, IL
Highlife Adventures Group, Chicago, IL
Advocate Health Care Corporate Office, Oak Brook, IL
Advocate Christ Medical Center, Oak Lawn, IL
Advocate Health Partners, Mount Prospect, IL
Diaz Landscaping, Chicago, IL
Family Service & Mental Health Center of Oak Park & River Forest, IL
Providence Catholic High School, New Lennox, IL
Greensfelder, Hemker & Gale Law Firm, St.Louis, MO
Direct Futures, LLC, Chicago, IL
Revisions Fitness Center, Chicago, IL
Chicago State University College of Pharmacy
55places.com
Marc St.Camille/Power Hypnosis Chicago offers every assurance that the group or team will receive individual attention assessing their specific needs and goals in the preparation and delivery of the workshop. The client will feel confident that they are receiving a service that offers a high degree of integrity, value, dependability and attention to detail in exchange for the agreed upon fee. The participants will find themselves enjoying the experience as well as achieving desired change and improvement.
When every member of the group is trained to operate at peak efficiency, is in optimum health, is less stressed and together can see the desired goal – the group as a whole will be more productive, unified, have a sharp edge over the competition and will achieve a higher level of success.
_______________________________________________________________________
THE WORKSHOP GENERALLY ENTAILS:
– Interactive discussion assessing the group's goals, objectives & challenges
– Self-hypnosis taught to address the chosen topic/issue to reinforce our group
session when the participants are on their own
– The hypnosis session
– Handout containing self hypnosis exercise
– Also available are recordings of the hypnosis session that the participant will
take home to reinforce their workshop session for continued results.
The participants will find themselves refreshed and invigorated at the close of their session.
Additional options include dynamic motivational talks aimed at achieving group target goals and objectives; answers and questions; goal specific guided meditations and visualizations. Lectures or discussions are also offered that cover a variety of self-help and self-improvement topics, as well as presenting hypnotherapy as a career or as an adjunct to traditional therapies/medications and as a tool for self improvement in many areas of the mind and health.
Marc St.Camille is a Board Certified hypnotherapist, motivational speaker, personal development/life coach and co-author of the book "It's Okay To Be Single."
_______________________________________________________________________
Here is a sampling of group workshop types and popular topics for hypnosis workshops:
CORPORATE, SMALL BUSINESS, RETAIL
Stress Management, Smoking Cessation, Sales Motivation, Group Productivity, Efficiency, Peak Performance, Self-Image, Sales Technique, Weight Loss, Insomnia, Public Speaking Confidence & Techniques, Reducing Stress in the Workplace, Anger Management, Overcome Bad Habits, How To Stay Healthy On the Road
SPORTS
Peak Performance, Motivation, Endurance, Speed, Form, Success
PERFORMANCE ARTS; CREATIVE AGENCIES
Creative Flow, Peak Performance, Motivation, Confidence
CLINICS/HOSPITALS
Pain Management, Dependency Issues, Abuse Recovery, Surgery Preparation/Recovery, Using hypnosis as an adjunct to various psychology related professions, Stress Management, The applications of hypnosis in health related fields, Longevity, Health
SCHOOLS/COLLEGES/UNIVERSITIES
How hypnosis works, The applications of hypnosis, Hypnosis as a career, Learn self-hypnosis, Using hypnosis as an adjunct to various psychology related professions, The application of hypnosis and meditation as an alternative or adjunct to pharmaceuticals, The applications of hypnosis in health related fields, Test preparation
HEALTH CLUBS/YOGA STUDIOS/COUNTRY CLUBS
Learn Meditation, Exercise Motivation, Smoking Cessation, Energy, Health
LAW FIRMS
Stress Management, Focus, Productivity, Motivation, Sales Performance
SALES
Focus, Motivation, Enthusiasm, Consistency, Self-Motivation, Positive Attitude, Drive, Conversational Skills, Confidence, Stress Management, Law of Attraction
CLUBS/PRIVATE GROUPS/HOME
Smoking Cessation, Weight Loss, Past Life Regression, Dependencies, Self Image, Stress Management, Motivation, Couples Harmonics, Singles Empowerment, Law of Attraction
STUDY GROUPS
Preparation For Boards, Entry Exams, Tests, Focus, Concentration, Motivation
WOMEN'S GROUPS
Empowerment, Body Image, Hypno-Birth, Birthing Pain Management, Abuse Recovery, Dating Confidence, Law of Attraction
MEN'S GROUPS
Anger Management, Sensitivity, Strength, Communication, Dating Confidence
This is merely a small sampling of the many areas hypnosis is used for. There are more listed on the "use hypnosis for" page. I cover many other topics through hypnosis. If you do not see your specific area listed please contact me.
FOR FURTHER INQUIRIES PLEASE CALL 312.440.1908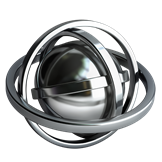 PHONE: 312.440.1908