STOP SMOKING WITH POWER HYPNOSIS CHICAGO
FOR GENERAL INFORMATION AND ALL DETAILS ABOUT FEES, LOCATION AND HOURS PLEASE CLICK THE "HOME" AND "ABOUT & INFO" LINKS.
For an appointment or to arrange for a group session please call 312.440.1908. And please visit the "TESTIMONIALS" page.
SMOKING CESSATION: CIGARETTES, CIGARS & PIPES
Hypnosis has the highest success rate out of all quit smoking methods available. It addresses both the physiological AND psychological aspects of the habit. Hypnosis will help erase cravings and prevent weight gain.
Hypnosis has advantages over other quit-smoking options. There are no negative side effects (such as those with Chantix ). Also: Laser treatments for smoking cessation are not approved by the FDA, nor do they address any of the psychological aspects of the habit and they can not address or prevent weight gain. Studies also show poor results for the nicotine gum & patch (Click on preceding blue links if interested in reading related articles).
Power Hypnosis offers the personal human touch that a machine or chemical can not.
I generally see clients 2-3 times to quit smoking. Usually 2 sessions. The vast majority of my clients stop smoking after one session and return for a second session a week later to insure long term results, prevent weight gain and remove craving/thinking about the old habit. Others considerably cut back the amount they smoke after their first visit and cut down further in their next session/s until we get to zero.
Extensive scientific studies and my over 15 years in practice show that a follow-up visit 7 days after the initial appointment significantly increases long term success from 50% to 90% and PREVENTS RELAPSES.
Every individual has their own special set of circumstances as well as their own rate of treatment and success. My over-all success rate for smoking cessation is near 95%.
While the expense involved with 2-3 sessions is not insignificant it is minor when compared to the annual cost of smoking ($2600-$3000 a year for one pack a day), health care costs and physical suffering that may arise if the addiction is not addressed.
Hypnosis may be used successfully in conjunction with other stop-smoking methods if the client wishes.
My fees are the same for smoking cessation as they are for all the other applications for hypnosis ($170 for the 1st session + $20 for the take home recording of your session and $150 for any other session + $20 for the recording of your hypnosis session).
DURING OUR INITIAL PHONE CONVERSATION:
We go over you general smoking history; how long; how much.
PRIOR TO YOUR FIRST APPOINTMENT:
A support system helps reinforce your resolve. It helps to select a person you can check in with every day and tell them about your progress. Clean out and put away ashtrays at home in and in your car. Air out your home or your room, and car. And bring me what cigarettes you have remaining and even the lighter you use. This is ceremonial and important as you start the process of letting go.
DURING OUR APPOINTMENT:
We discuss and address your smoking triggers, stressors, rituals and routines. You are taught a self-hypnosis exercise you can use in the future if you get a desire or craving to smoke. We go into our hypnosis session which will focus on smoking cessation as well as addressing any triggers and stressors and then reprogramming how you deal with these in the future. So that instead of lighting up you will find yourself doing something else and be better equipped to relieve your stress/boredom/anxiety.
Many clients express concern about gaining weight after quitting cigarettes. We approach this issue in your session/s by discussing implementing realistic exercise and eating habits. It is also addressed directly in you hypnosis so that you do not replace smoking with over-eating.
HYPNOSIS RECORDING:
I offer a professional quality recording of the hypnosis portion of your visit to reinforce our session after you leave my office that you listen to at night and when needed. This is delivered as an MP3 file via email and/or on a CD disc.
FOLLOW-UP SESSION/S:
When you return we assess your progress. And review how you are handling previous triggers and stressors. If you're not at zero smokes we get you to zero and if you're at zero we work on eliminating cravings and making sure you don't start up in the future. If needed, we address diet and exercise. These elements are then all worked into the hypnosis itself. We then review the need for further treatment.
There is much medical research supporting the fact that hypnosis is the most effective method to overcome smoking but this not a guarantee.
TO STOP SMOKING MARIJUANA PLEASE CLICK THE "ALCOHOL & DRUGS" BUTTON
TO SCHEDULE AN APPOINTMENT CALL 312.440.1908
BENEFITS OF QUITTING SMOKING:
AFTER 20 MINUTES YOU START TO EXPERIENCE THESE BENEFITS:
Blood pressure decreases.
Pulse drops to normal.
Hands and feet may feel warmer; (they return to "normal" temperature).
AFTER 8 HOURS:
Nicotine levels in blood reduce by half.
Carbon monoxide levels in blood return to normal.
Oxygen levels in blood return to normal.
AFTER 24 HOURS:
Cilia in the lungs start to clean out the tar in mucus.
Chances of a heart attack begin to decrease.
AFTER 2 DAYS:
Nicotine is eliminated from the body.
Damaged nerve endings start to re-grow.
Senses of taste and smell are greatly improved.
AFTER 4 DAYS:
Energy levels improve.
Breathing improves with relaxation of bronchial tubes.
QUIT SMOKING BENEFITS BETWEEN 2 WEEKS AND 3 MONTHS:
Blood circulation improves.
Lung function improves.
Exercise becomes easier.
STOP SMOKING BENEFITS BETWEEN 3 AND 9 MONTHS:
Breathing problems such as coughing, wheezing & shortness of breath improve.
Lung function increases by up to 10%.
Sinus congestion improves.
Suffer from fatigue less.
QUIT SMOKING BENEFITS AFTER A YEAR:
Risk of heart disease and lung cancer continues to fall.
AFTER 5 YEARS:
Risk of heart attack falls to half that of a smoker.
Risk of stroke reduced to that of people who have never smoked.
AFTER 10 YEARS:
Risk of lung cancer falls to half that of a smoker.
Risk of oral cancer, throat cancer, esophageal cancer, cancer of the bladder, kidney, and pancreas decreases.
Risk of ulcers decreases.
QUIT SMOKING BENEFITS AFTER 15 YEARS:
Risk of heart disease is now similar to that of people who have never smoked.
Risk of death returns to nearly the level of people who have never smoked.
GENERAL QUIT SMOKING BENEFITS:
Quitting smoking builds confidence. Once you have overcome the considerable challenge of quitting smoking, you will start to believe that you can succeed with difficult tasks and take more control of your life. Fitness improves when you quit smoking. Smoking makes it harder to exercise and reduces the benefits to your body. Smokers are prone to more colds and viruses than non-smokers and take longer to recover from illness.
Quitting smoking can result in a 'pay rise' of about $2800 a year or more from the savings you make from not buying cigarettes.
AND:
Your breath will be sweeter.
Your teeth will be whiter.
You'll be more kissable.
You'll feel proud about what you've accomplished.
Your hair and clothes won't smell like smoke.
You'll sleep better.
You'll be protecting your loved ones.
Your voice and skin won't age prematurely.
You'll have more stamina to be active.
You'll be a great role model for kids in your life.
You'll be around longer for those who love you.
Your speaking voice may improve as the chronic irritation of your throat is reduced.
You'll reduce your risk of stroke if you're a woman using birth control pills.
You'll look and feel more healthy and have a new sense of personal control.
You'll reduce your risk of infertility.
You'll be less likely to develop deep lines around the corners of
your mouth and eyes.
You won't have to wash yellow smoke off of windows.
You'll miss less work because of illness.
You'll never have to empty another ashtray.
Your family will quit nagging you about smoking.
You'll feel better about yourself.
Your home and car will smell better.
FOR GENERAL INFORMATION AND ALL DETAILS ABOUT FEES, LOCATION, HOURS AND PAYMENT PLEASE CLICK THE "ABOUT & INFO" LINK.
TO SCHEDULE AN APPOINTMENT CALL 312.440.1908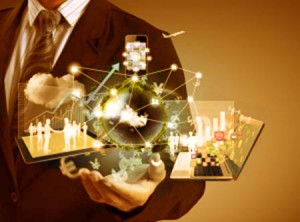 PHONE: 312.440.1908