WEIGHT LOSS WITH POWER HYPNOSIS CHICAGO
FOR GENERAL INFORMATION AND ALL DETAILS ABOUT FEES, LOCATION AND HOURS PLEASE CLICK THE "HOME" AND "ABOUT & INFO" LINKS.
For an appointment or to arrange for a group session please call 312.440.1908. And please visit the "TESTIMONIALS" page.
WEIGHT LOSS AND EXERCISE MOTIVATION
THINK YOURSELF THIN AND LOSE WEIGHT
WITH POWER HYPNOSIS CHICAGO.
Power Hypnosis Chicago takes special pride in our proven weight loss and life style change hypnosis program that has helped several hundreds of clients lose significant amounts of weight – and then keep it off.
We help you change your eating habits and when needed motivate you to exercise or be more physically active. Together we select a realistic meal plan that is sustainable for more than just a few weeks. And then motivate you to stay on it.
We establish a life style that is both realistic and practical. Helping you consume less calories and burn more calories. We address all the areas of your life relating to weight, wellness and health.
I also help you reprogram how you deal with factors, stressors or triggers that previously lead to over eating, binging or dependence on a particular food, sugar or carbs. So that as you lose weight you are able to live your life able to handle any previous stressors in a more healthy way.
POWER HYPNOSIS CHICAGO WILL HELP YOU STOP BINGING, SNACKING, GRAZING OR EATING MORE THAN YOU NEED.
You will find help for you to overcome previous cycles of losing and gaining the same weight back over and over.
When necessary I also address your body self image so that as your proceed on your journey to a thinner version of you, that you maintain confidence and a positive self image.
The amount of sessions needed for weight loss and life style change varies from person to person. Every single person has a completely individual set of circumstances, body chemistry and metabolism. Power Hypnosis Chicago takes all this under consideration to offer you a personalized solution and hypnotherapy program. We program your brain to control food intake and offer the additional benefit of addressing any underlying factors: background/history, stressors, tensions, sadness as well as the original reason you started over eating.
DURING OUR PHONE CONVERSATION BEFORE YOUR APPOINTMENT:
We will discuss your goals. And go over your history relating to weight and eating habits. We'll also review if there are certain routines, circumstances, triggers or stressors that lead to over eating or binging.
DURING OUR APPOINTMENT:
We discuss your desired goals. We address your background, habits and routines regarding food, life style and physical activity. You are taught a self-hypnosis exercise should you find your resolve to control eating about to weaken. You are given a handout of healthy food choices. We go into our hypnosis session which will focus on controlling food intake as well as addressing any stressors in your life and reprogramming how you deal with these in the future. So that instead of eating more food than you need or food that isn't healthy you will find yourself doing something else to relieve your any factors that have been influencing you, such as stress, boredom or tension. And we address practical lifestyle and health issues that are relevant in your living a healthy, happy and productive life.
HYPNOSIS RECORDING:
An integral part of Power Hypnosis Chicago's success is the recording of the hypnosis portion of your visit that you will listen to at night before bed to reinforce our office session. This is  professional quality recording delivered as an MP3 file via email and/or on a CD disc.

FOLLOW-UP SESSION/S:
When you return we assess your progress. And review how you are handling previous triggers and stressors. I fine tune/adjust your hypnosis treatment accordingly. We discuss if you are able to continue on your own or if you would like continued support. Whether weekly; every other week or monthly.
DURING THE COURSE OF YOUR TREATMENT:
A support system helps reinforce your resolve. If possible select a person whom you can check in with every day and tell them your progress. For those who desire a more organized support network there are several varieties of support groups available to use in conjunction with hypnotherapy. If you live with another person it is helpful to let them know that you may need to adjust eating habits if you eat together.
FOR GENERAL INFORMATION AND ALL DETAILS ABOUT FEES, LOCATION, HOURS AND PAYMENT PLEASE CLICK THE "ABOUT & INFO" LINK.
TO SCHEDULE AN APPOINTMENT CALL 312.440.1908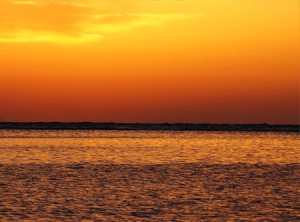 PHONE: 312.440.1908